Half way through the year already! And well into summer too. We've been lucky to have some good weather here but I miss being by the beach! Luckily in a few weeks time I'll be heading back home. Here's some of what I got up to in June.
Walking- Around the local water park when the weather has been good, taking pictures of the geese and swans and one day we also had a picnic!
Watching- Orange Is The New Black! Though considering the fact I watched it in one weekend, I don't think I can consider it what I watched in June! I did finish off Numb3rs and I've only watched one World Cup game so far.
Playing- QuizUp. An app that allows you to pick a topic to answer questions on and then either challenge your friends or play random matches from around the world. Perfect for my competitive side! I got in the Top Ten in the UK in the Ireland topic.
Making- New friends. I had the chance to go to the Essence Launch the other week (post here) and got to meet some people I had got to know online (Like Lou from Painted Nails and Baking Scales) as well as meet new people. I joined blogger Facebook groups as well and was especially excited to discover The Lucky Rainbow, who's another Irish expat here in Manchester. I also made friends with my neighbours cats and dog!
Winning- This book! I had entered the First Reads competition on Goodreads and won Lionheart by Justin Cartwright, published by Bloomsbury. Got it in the post yesterday, looking forward to reading it.
Listening- To Fancy by Iggy Azalea. I wasn't a fan the first few times I read it but then it got stuck in my head as it's so damn catchy and I think I know most of the words now! Plus I love the Clueless inspired video.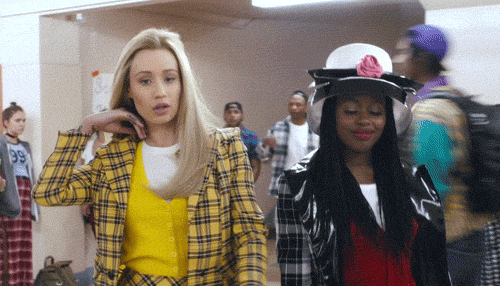 Reading- Here's the link to yesterday's June Reads post in case you missed it. Managed to double last month's total!
That's it for now. Hoping to have a super packed July to tell you about, I'm really looking forward to it!